The Pirate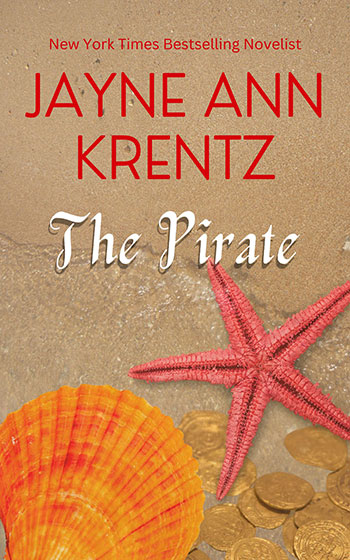 Ladies and Legends
Harlequin Temptation #287
Originally Published January 2, 1990
Recently published February 28, 2018
e-Book
Historical romance novelist Kate Inskip needs a break. Divorced, overworked, and completely stressed out, her writing buddies decide to surprise her with exactly what she needs—a vacation on a remote island that boasts a rich history and a crumbling castle built by an 18th century pirate. It's the kind of story Kate can't possibly pass up and it will allow her to turn her thoughts from the reality of today to the romance of the past. But things don't go according to plan. A long flight, lost luggage, and a missed connection leave Kate wishing she'd stayed home. A knife-wielding mugger is the last straw.
Too late to help, but just in time to enjoy the show, Jared Hawthorne catches a harried woman in the act of kicking the local thief into submission. As far as Jared is concerned, Kate is the most interesting tourist to arrive on Amethyst Island in a very long time. Kate, however, has already concluded that a month-long vacation on the island is about thirty days too long. Still, Jared Hawthorne is starting to look very familiar…
Originally published January 1990 in Harlequin Temptation #287, May 1998 by MIRA and May 2006 within The Pirate, The Adventurer & The Cowboy by HQN.
* This site contains affiliate links to products. We may receive a commission for purchases made through these links. Specifically, this site is a participant in the Amazon Services LLC Associates Program, an affiliate advertising program designed to provide a means for website owners to earn advertising fees by advertising and linking to amazon.com, audible.com, and any other website that may be affiliated with Amazon Service LLC Associates Program.