Dreams: Parts 1 and 2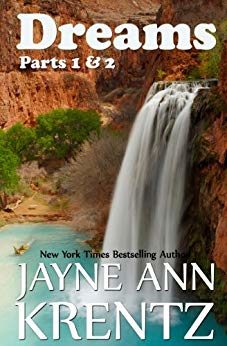 Harlequin Temptation #229 and 230
Originally Published November 15, 1988
Recently published March 13, 2013
e-Book
A Jayne Ann Krentz Classic. Now in eBook.
The legend of The Chained Lady has been forgotten until now…Diana Prentice and Colby Savagar are haunted by dreams from the past. There is only one way to release the dreams and reclaim their lives. They must break the curse and free the spirit of The Chained Lady. It will take strength, passion, and a love to last a lifetime.
Originally published as Harlequin Temptation #229 and #230 November 1988.