Ghost of a Chance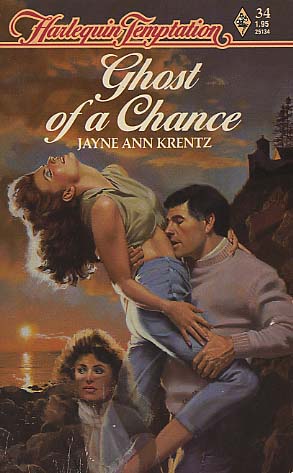 Harlequin Temptation #34
Originally Published November 6, 1984
Recently published December 28, 1999
Mira Paperback
Out of Print
Once, he'd almost been her lover
Asking a favor of Julian Aries wouldn't be easy, Anne Silver knew. Months earlier they'd parted on no uncertain terms. Now she fervently needed the handsome ex-agent's help to trap some fake psychic investigators.
Grudgingly, Julian listened to her plan – and promptly took complete charge, much to Anne's chagrin. Working side by side, the specter of desire rose once more between them. Anne found herself haunted by ghosts, both real and imaginary…and a love that had never died…
* This site contains affiliate links to products. We may receive a commission for purchases made through these links. Specifically, this site is a participant in the Amazon Services LLC Associates Program, an affiliate advertising program designed to provide a means for website owners to earn advertising fees by advertising and linking to amazon.com, audible.com, and any other website that may be affiliated with Amazon Service LLC Associates Program.