Witchcraft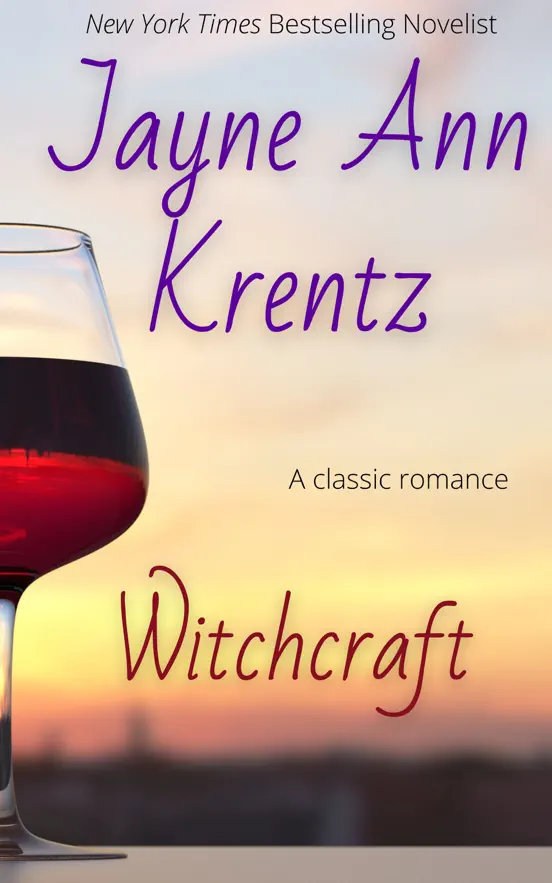 Harlequin Temptation #74
Originally Published September 3, 1985
Recently published July 17, 2022
Purple Papaya LLC eBook
Writer Kimberly Sawyer was surprised to find a blood red rose on her doorstep. Intrigued by the gift, with no clue to the giver's identity, she placed it in a wine bottle on her windowsill. As the petals slowly unfolded Kimberly was shocked to see a steel needle piercing the heart of the rose. The subtle, deliberate violence sent a shock of fear down her spine.
Darius Cavenaugh owed Kimberly a debt, though he didn't expect she'd need his protection. After arriving at her home, he considered the pierced rose a threat and insisted that she move to his Napa Valley estate for her own safety…and so he could spend more time with her. Is the attraction real or is it witchcraft?
A Jayne Ann Krentz Classic – now in eBook
Originally Published September 3, 1985, Harlequin Temptation #74, reissued in hardcover 2010 by Severn House Publishers, released in eBook July 2022.
* This site contains affiliate links to products. We may receive a commission for purchases made through these links. Specifically, this site is a participant in the Amazon Services LLC Associates Program, an affiliate advertising program designed to provide a means for website owners to earn advertising fees by advertising and linking to amazon.com, audible.com, and any other website that may be affiliated with Amazon Service LLC Associates Program.