Witchcraft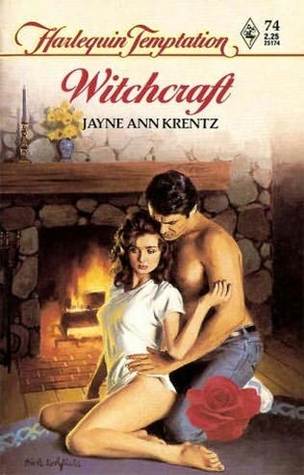 Harlequin Temptation #74
Originally Published September 3, 1985
Recently published July 1, 2010
Severn House Publishers
Out of Print
*affiliate link
A most unnerving situation…
Mystery writer Kimberly Sawyer had a mystery of her own to solve. Someone had sent her a single blood-red rose–but it was no loving gesture.
And then one-time acquaintance Darius Cavenaugh showed up at her door unannounced. Emerald eyes gleaming and looking as sexy as ever, he listened to her fears and offered protection. Kim was relieved–and perturbed, for once more she was caught up in the web of his very sensual spell . . . .
* This site contains affiliate links to products. We may receive a commission for purchases made through these links. Specifically, this site is a participant in the Amazon Services LLC Associates Program, an affiliate advertising program designed to provide a means for website owners to earn advertising fees by advertising and linking to amazon.com, audible.com, and any other website that may be affiliated with Amazon Service LLC Associates Program.