A Woman's Touch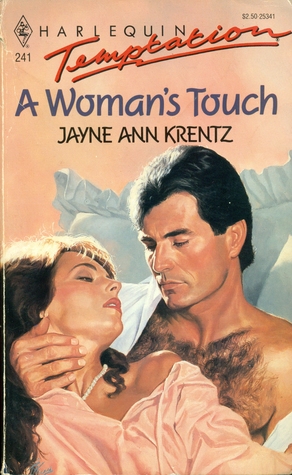 Harlequin Temptation #241
Originally Published February 1, 1989
Recently published March 1, 1998
Harlequin Paperback
Out of Print
She planned to come out on top
As Kyle Stockbridge's executive assistant, Rebecca Wade already knew him quite intimately. She knew that the man was indomitable–and certainly not used to being outdone by a woman. So when she inherited the land he considered his, the land that was the object of a centuries-old feud. Rebecca was prepared to make an enemy.
That was when the infamous Stockbridge charm came into play–although she resisted it with a superhuman effort. She wasn't about to relinquish her territorial rights for a tumble in the hay. But . . . if she ever did succumb to mixing business with pleasure, both would he on her terms…
* This site contains affiliate links to products. We may receive a commission for purchases made through these links. Specifically, this site is a participant in the Amazon Services LLC Associates Program, an affiliate advertising program designed to provide a means for website owners to earn advertising fees by advertising and linking to amazon.com, audible.com, and any other website that may be affiliated with Amazon Service LLC Associates Program.