Chance of a Lifetime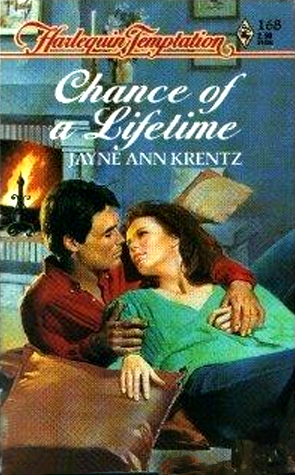 Harlequin Temptation #168
Originally Published August 4, 1987
Recently published June 8, 1994
Harlequin Paperback
Out of Print
There was nothing subtle about security agent Abraham Chance. He didn't like whiners and he didn't like weaklings. Rachel Wilder was neither—it took guts to plot against the formidable Mr. Chance.
After he'd wrongly implicated her sister in an embezzlement scam, Rachel decided to do her own sleuthing, posing as his housekeeper. But she'd underestimated her opponent, after all. Not only was Chance on to her deception, he was uncovering a passion in her even more consuming than revenge ….
* This site contains affiliate links to products. We may receive a commission for purchases made through these links. Specifically, this site is a participant in the Amazon Services LLC Associates Program, an affiliate advertising program designed to provide a means for website owners to earn advertising fees by advertising and linking to amazon.com, audible.com, and any other website that may be affiliated with Amazon Service LLC Associates Program.