BURIEN, WA
JOIN JAYNE ANN KRENTZ & CHRISTINA DODD FOR A SPECIAL MOTHERS DAY EVENT at the BURIEN LIBRARY. Sponsored by PAGE 2 BOOKS.
Tuesday, May 8, 2018
1:30 p.m.
Burien Library (RSVP at Page 2 Books)
400 SW 152nd St.
Burien, WA 98166
Phone: 206-243-3490
Need the Perfect Mothers Day gift? Want to enjoy a special afternoon with your mother, or a good friend or on your own? Join Jayne and Christina for refreshments and a panel discussion about their books and the writing life at the BURIEN LIBRARY in Burien, Washington. This event is sponsored by https://page2books.indielite.org
Jayne's THE OTHER LADY VANISHES and Christina's DEAD GIRL RUNNING will be available for purchase. Jayne and Christina will be happy to personally inscribe their books for you. Signed books make great Mothers Day gifts for you or someone you love! Please reserve your copies when you contact the store for reservations. Seating is limited.
Can't make the event? Please note, this bookstore does a fabulous job with mail order. But be sure to contact the store well in advance to reserve signed books.
Reservations strongly suggested as seating is limited.
Call (206-248-7248) or email Page 2 Books for details and to reserve your copies of Jayne's and Christina's books.
LAKE FOREST PARK, WA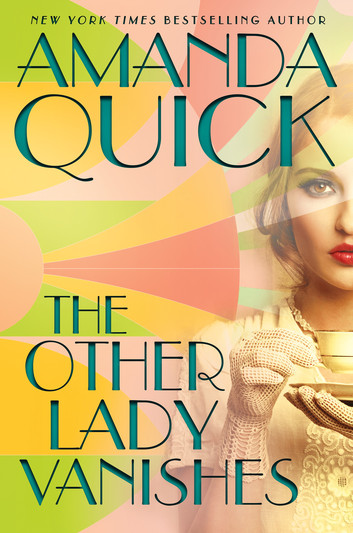 Tuesday, May 8, 2018
7:00 p.m.
Third Place Books
17171 Bothell Way NE
Lake Forest Park, WA 98155
Phone: 206-366-3316
Jayne will be talking about writing, taking questions and signing THE OTHER LADY VANISHES.
NAPERVILLE, IL
The WHAT COULD POSSIBLY GO WRONG Event
Join Jayne, Christina Dodd and Susan Elizabeth Phillips for a very special evening All three authors will be chatting with readers, answering questions and signing their most recent books. When these three writers get together you can be sure of one thing — there will be plenty of fun and entertainment. Don't miss this great event. (Bring your camera!)
Thursday, May 10, 2018
7:00 p.m.
Anderson's Bookshop
123 W Jefferson Ave.
Naperville, IL 60540
Phone: 630-355-2665
SCOTTSDALE, AZ
Author Tea with Jayne Ann Krentz and Christina Dodd
Saturday, May 12, 2018
2:00 p.m.
The Poisoned Pen Bookstore
RSVP for attending event to johnc@poisonedpen.com
4014 N Goldwater Blvd. #101
Scottsdale, AZ 85251
480-947-2974
Jayne and Christina will be chatting with readers and signing their latest releases. Jayne will sign THE OTHER LADY VANISHES (written under her Amanda Quick name) and Christina will sign DEAD GIRL RUNNING. Both authors will sign their other books that are available in the store.
Email: sales@poisonedpen.com
The Poisoned Pen does ship books so those who can't attend the event can also call or email to reserve a copy(copies) of the books to have it signed and then mailed to them after the event.
*Please note: anyone wishing to have a book signed will need to purchase the book from the store.
HOUSTON, TX
Three Authors, One Very Special Night in Houston!
Tuesday, May 15, 2018
6:30 p.m.
MURDER BY THE BOOK
2342 Bissonnet St.
Houston, TX 77005
Phone: 713- 524-8597
Jayne will join Christina Dodd and Mary Kay Andrews for a very special evening at this great mystery and suspense bookstore. The authors will be taking questions, talking about writing and signing copies of their books.
Can't make the signing? No problem. This store does a great job with mail order. But contact the friendly staff well ahead of the event to make sure they have your copy reserved.