The Cowboy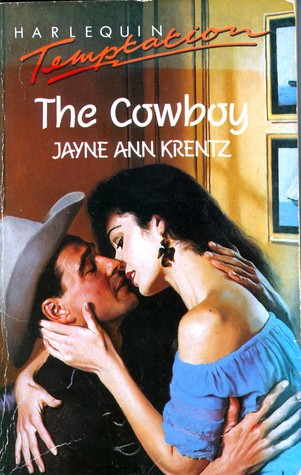 Ladies and Legends #3
Harlequin Temptation #302
Originally Published May 1, 1990
Recently published February 28, 1999
Mira Paperback
Out of Print
The West Was Never This Wild….
Margaret Lark knew all about cowboys in pin-striped suits: they were the heroes in her books. She'd never admit to fantasizing about that type of man — much less acknowledge that she'd walked out on one. And Rafe Cassidy – with all the powerful grit of a true cowboy – is fantasy material. He's just not her fantasy anymore!
But Rafe is shooting for a different ending to their story. One year after their explosive breakup — a breakup fueled by corporate intrigue, betrayal and bitter accusation — Rafe once again stakes his claim on her heart. As ruthless and determined as a gunslinger, he's not above blackmail to get her out to his Arizona ranch. For the final showdown.