Right of Possession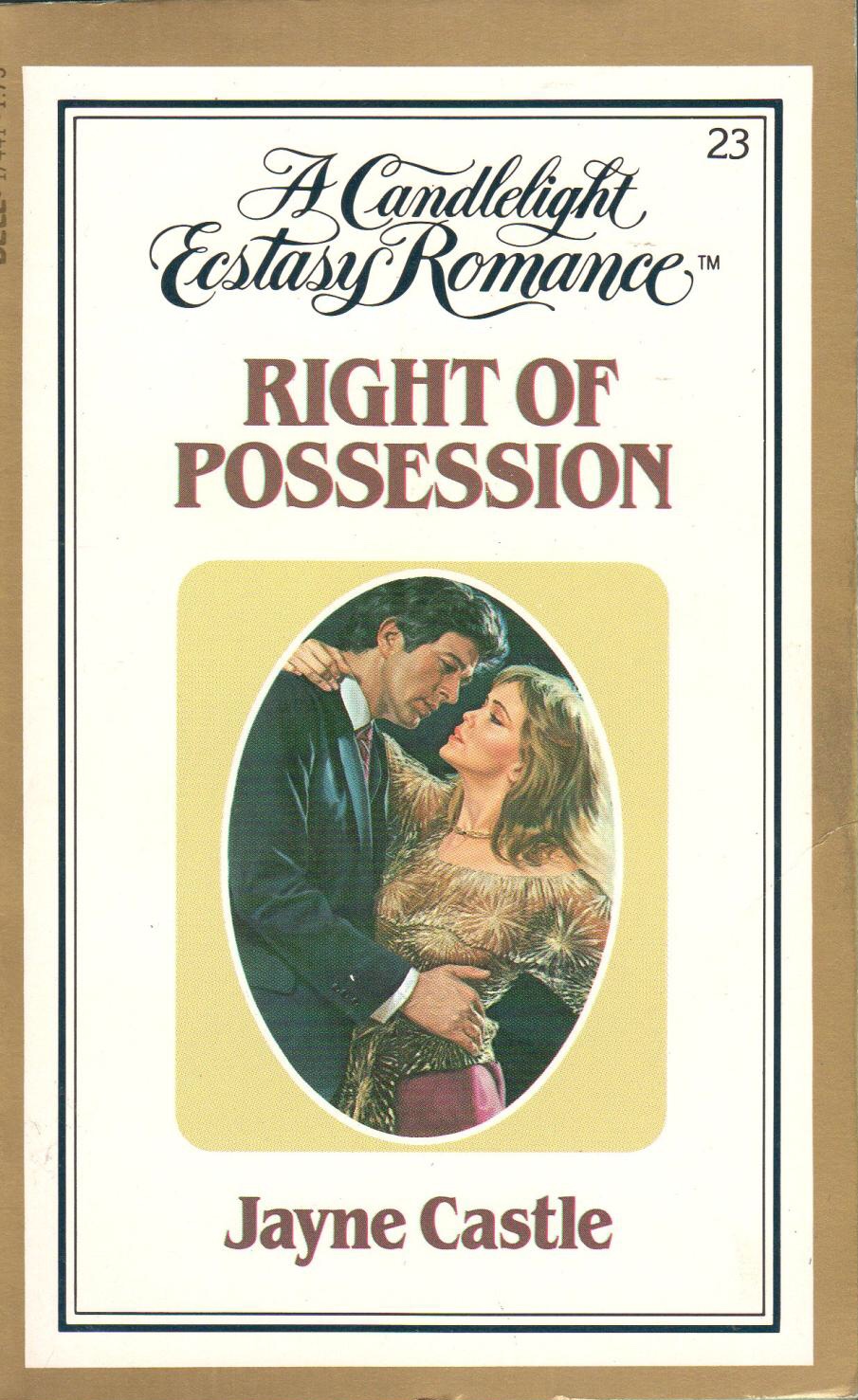 Candlelight Ecstasy Romance #23
Originally Published August 1, 1981
Dell Paperback
Out of Print
"Wait for me;" he said. "When this is all over, I'll come for you." Reva had fled the danger, left South America, longing for him, never believing he would make good his promise.
But he had. Just when she thought she had her life in order, when she had found Bruce, the polished, sophisticated man she meant to marry, Jeff Corbett had walked back into her life. Tall, lean, hard, tough, he didn't mince words. She was his. He would never forget her rash, impulsive surrender. His lion like eyes commanded, compelled. Could she make him understand? She was her own woman. But how long could she resist his arrogant, urgent demands?
* This site contains affiliate links to products. We may receive a commission for purchases made through these links. Specifically, this site is a participant in the Amazon Services LLC Associates Program, an affiliate advertising program designed to provide a means for website owners to earn advertising fees by advertising and linking to amazon.com, audible.com, and any other website that may be affiliated with Amazon Service LLC Associates Program.