A Man's Protection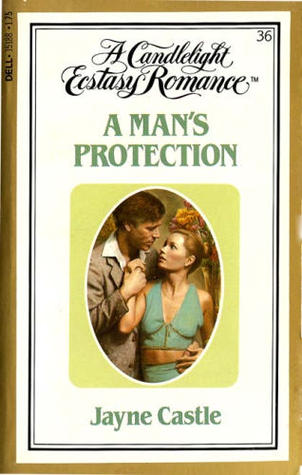 Candlelight Ecstasy Romance #36
Originally Published January 28, 1982
Dell Paperback
Out of Print
He was hard and she knew it went deeper than his broad shoulders, lean hips, and strong thighs. Southern California machismo and money! His power was vastly more compelling than the superficial charm of other men, but he used it to the same purpose–to get what he wanted. And last night he had wanted her!
How humiliating to wake up in his bed with a long hangover and a short memory. But Chandra Madison, professional caterer, professional hostess, head of Chandra's Organized, Inc., was her own woman. . . free as a bird. And who was he to insist she couldn't manage without him, that she needed a man's protection?
* This site contains affiliate links to products. We may receive a commission for purchases made through these links. Specifically, this site is a participant in the Amazon Services LLC Associates Program, an affiliate advertising program designed to provide a means for website owners to earn advertising fees by advertising and linking to amazon.com, audible.com, and any other website that may be affiliated with Amazon Service LLC Associates Program.