Conflict of Interest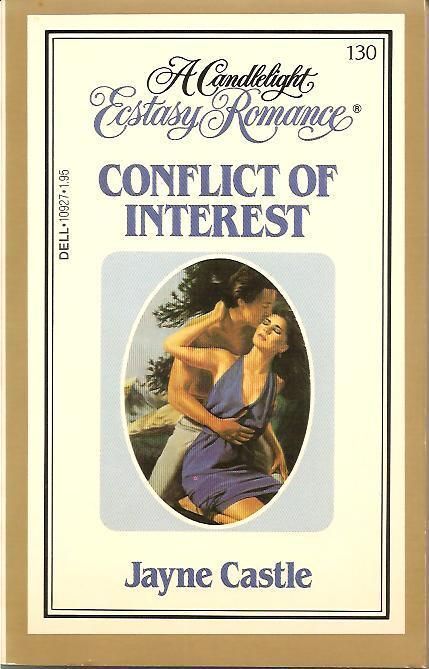 Candlelight Ecstasy Romance #130
Originally Published March 1, 1983
Dell Paperback
Out of Print
Beautiful Kali Havelock was all business. As VP of Interaction Automation, Inc., she was determined to outsmart the competition and corner the rights to the most advanced industrial robots. . .robots invented by the impossibly brilliant, outrageously handsome — and stubborn — Lang Sterling.
Kali was a master of manipulation, but was it possible she'd miscalculated? She was about to offer him a fortune — the deal of a lifetime. She'd thought her "rabbit" would be all ears. But Lang was hell-bent on having his pleasure . . .and proving that Kali was functioning like a passionless well-programmed robot, while the wizard of robotics himself operated on the most primitive principles of desire.
* This site contains affiliate links to products. We may receive a commission for purchases made through these links. Specifically, this site is a participant in the Amazon Services LLC Associates Program, an affiliate advertising program designed to provide a means for website owners to earn advertising fees by advertising and linking to amazon.com, audible.com, and any other website that may be affiliated with Amazon Service LLC Associates Program.