Power Play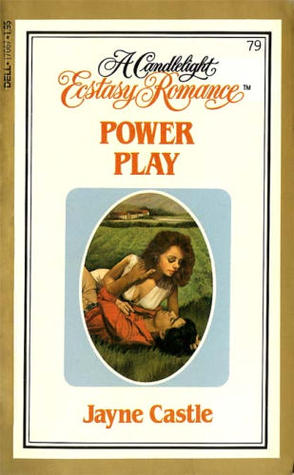 Candlelight Ecstasy Romance #79
Originally Published September 28, 1982
Dell Paperback
Out of Print
Blackmail! Talia Haywood could hardly believe she was so desperate. But something about Kane Sebastian drove her to it: anything to get the information that only he could provide.
She thought she knew his type: an arrogant industrial tycoon, the kind of man who had ruined her career and reputation once before–and wouldn't get the better of her again! But she hadn't reckoned on Kane, who took the situation–and her–in hand, giving Talia a taste of real danger and raging desire. Suddenly she was vulnerable to a man she couldn't trust, a man who had driven her off the track into a trap of passion and revenge!
* This site contains affiliate links to products. We may receive a commission for purchases made through these links. Specifically, this site is a participant in the Amazon Services LLC Associates Program, an affiliate advertising program designed to provide a means for website owners to earn advertising fees by advertising and linking to amazon.com, audible.com, and any other website that may be affiliated with Amazon Service LLC Associates Program.