The Sinister Touch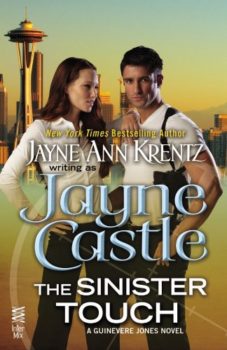 Guinevere Jones #3
Originally Published September 2, 1986
Recently published October 14, 1986
e-Book
Available digitally for the first time!
Art, magic, and money draw Guinevere Jones and Zac Justis into a provocative adventure from New York Times bestselling author Jayne Ann Krentz writing as Jayne Castle.
Guinevere Jones has her head turned by the handsome young artist across the way. And when his apartment is broken into and a painting defaced, she offers her help. Now, she and Zac—and his jealous nature—must confront a dark evil that will stop at nothing to achieve its unholy goal.
Originally published October 1986, writing as Jayne Castle.