The Fatal Fortune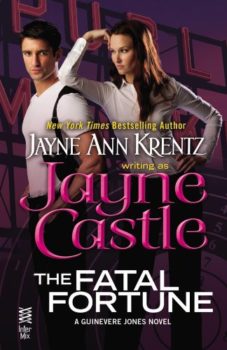 Guinevere Jones #4
Originally Published December 2, 1986
Recently published August 14, 2012
e-Book
Available digitally for the first time!
Fortune doesn't shine on Guinevere Jones and Zac Justis; it puts them on the trail of a cunning charlatan in this riveting novel from New York Times bestselling author Jayne Ann Krentz writing as Jayne Castle.
When Guinevere Jones discovers that a so-called fortune-teller is making big profits by deceiving her clients, she vows to expose the scam. Now Zac—who will do anything to keep Gwen safe—helps her uncover the deadly deceptions of a blackmailer and killer out to destroy every trace of the past…
Originally published December 1986.