I Thee Wed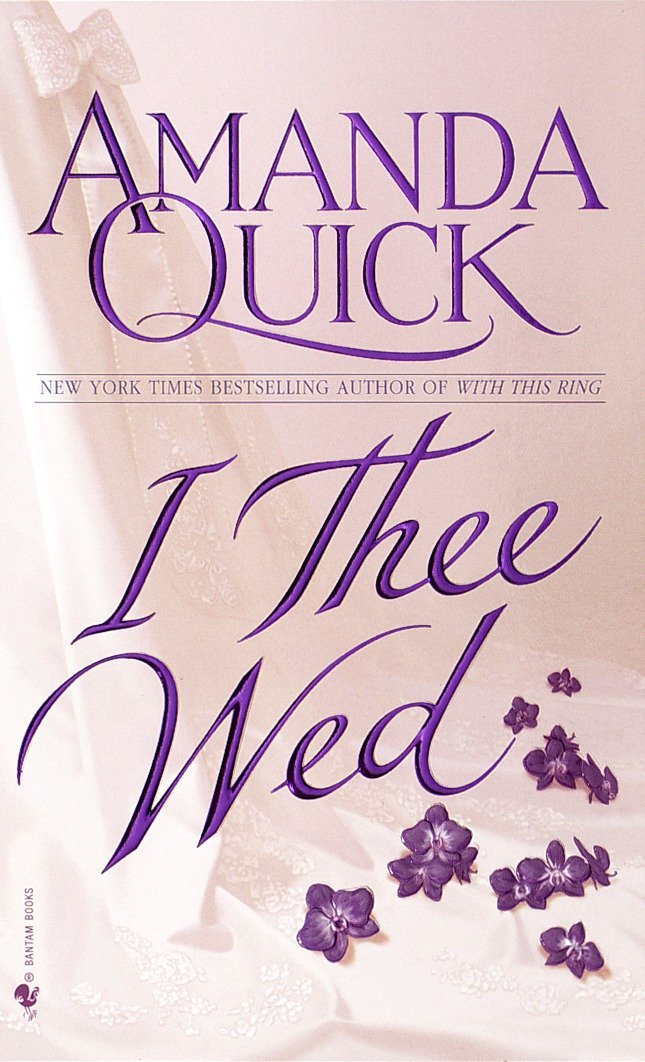 Vanza
Originally Published April 6, 1999
Recently published February 1, 2000
It isn't easy making a living as a lady's companion when one possesses a sharp tongue and an original mind. That's why Emma Greyson has gone through three such positions in six months. Her current post at a tiresome country house party has her bored to tears—until an extraordinary encounter with the legendary Edison Stokes leads to a secret position as his assistant.
Stokes is on a peculiar mission, searching for an anonymous thief who has stolen an ancient book of arcane potions. He suspects his quarry is among the party's guests—and that the villain is looking for an intuitive woman on whom to test a certain elixir. A woman just like Emma…
For Emma, the new post brings unexpected passion and chilling danger. But when murder strikes, she realizes the awful truth. Unless she and Edison devise a scheme to outwit a merciless killer, she could forever lose the man of her dreams—and even her very life….
* This site contains affiliate links to products. We may receive a commission for purchases made through these links. Specifically, this site is a participant in the Amazon Services LLC Associates Program, an affiliate advertising program designed to provide a means for website owners to earn advertising fees by advertising and linking to amazon.com, audible.com, and any other website that may be affiliated with Amazon Service LLC Associates Program.