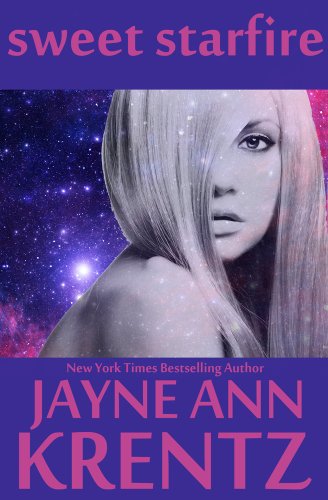 First published Mar, 1986
Sweet Starfire
Traveling side by side on a dangerous quest through the galaxy, Cidra, a fiery beauty, and Teague Severance, a handsome adventurer, find passion and desire amid danger.
Cidra lacks the telepathic skills of the Harmonic people. She will always be an outsider unless she discovers the secret that will allow her mind to commune with others.
Teague Severance is the ultimate delivery man in the Stanza Nine system…he will deliver anything if the price is right. Tough, mysterious and dangerously sexy, Teague is trouble in more ways than one but he has an honorable reputation for fulfilling a contract. >p> Cidra takes the risk of hiring him to transport her to the rough outback of the Stanza Nine system. Teague is certain Cidra isn't his type. He soon discovers that he is wrong. The passion that flares between them will put both of their lives in jeopardy.
Originally published March 1986 by Popular Library and January 1994 by Warner Books.