The Other Lady Vanishes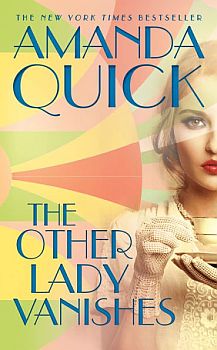 Burning Cove #2
Originally Published May 8, 2018
Recently published April 2, 2019
Hardcover, mass market paperback, trade paperback, e-Book, audio
The New York Times bestselling author of The Girl Who Knew Too Much sweeps readers back to 1930s California—where the most dazzling of illusions can't hide the darkest secrets…
After escaping from a private sanitarium, Adelaide Blake arrives in Burning Cove, California, desperate to start over.
Working at an herbal tea shop puts her on the radar of those who frequent the seaside resort town: Hollywood movers and shakers always in need of hangover cures and tonics. One such customer is Jake Truett, a recently widowed businessman in town for a therapeutic rest. But unbeknownst to Adelaide, his exhaustion is just a cover.
In Burning Cove, no one is who they seem. Behind facades of glamour and power hide drug dealers, gangsters, and grifters. Into this make-believe world comes psychic to the stars Madame Zolanda. Adelaide and Jake know better than to fall for her kind of con. But when the medium becomes a victim of her own dire prediction and is killed, they'll be drawn into a murky world of duplicity and misdirection.
Neither Adelaide or Jake can predict that in the shadowy underground they'll find connections to the woman Adelaide used to be—and uncover the specter of a killer who's been real all along…
Originally published May 2018 in hardcover and eBook and reissued January 2019 in trade paperback.
* This site contains affiliate links to products. We may receive a commission for purchases made through these links. Specifically, this site is a participant in the Amazon Services LLC Associates Program, an affiliate advertising program designed to provide a means for website owners to earn advertising fees by advertising and linking to amazon.com, audible.com, and any other website that may be affiliated with Amazon Service LLC Associates Program.