Close Up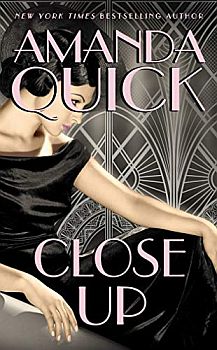 Burning Cove #4
Originally Published May 5, 2020
Recently published March 30, 2021
Berkley Hardcover, Trade Paperback, eBook, mass market paperback
Welcome to Burning Cove, California where 1930s Hollywood glamour conceals a ruthless killer…
Vivian Brazier never thought life as an art photographer would include nightly wake-up calls to snap photos of grisly crime scenes or headshots for aspiring male actors. Although she is set on a career of transforming photography into a new art form, she knows her current work is what's paying the bills.
After shooting crime scene photos of a famous actress, the latest victim of the murderer the press has dubbed the "Dagger Killer," Vivian notices eerie similarities to the crime scenes of previous victims—details that only another photographer would have noticed—details that put Vivian at the top of the killer's target list.
Nick Sundridge has always been able to "see" things that others don't, coping with disturbing dreams and visions. His talent, or as he puts it—his curse—along with his dark past makes him a recluse, but a brilliant investigator. As the only one with the ability to help, Nick is sent to protect Vivian. Together, they discover the Dagger Killer has ties to the glitz and glamour of Hollywood royalty and high society. It is a cutthroat world of allure and deception that Vivian and Nick must traverse—all in order to uncover the killer who will stop at nothing to add them to their gallery of murders.
Originally published May 2020 in hardcover and eBook and December 2020 in trade paperback.
Publishers Weekly *Starred Review*
— "Quick demonstrates her mastery of sexy and sophisticated romantic thrillers with this superb fourth installment to her Burning Cove series, set in the golden age of Hollywood."
Booklist (*Starred Review*) — "Close Up, the latest picture-perfect installment in Quick's 1930s-set Burning Cove series is another thoroughly entertaining marriage of spine-tingling suspense with sophisticated and sexy romance." — John Charles
* This site contains affiliate links to products. We may receive a commission for purchases made through these links. Specifically, this site is a participant in the Amazon Services LLC Associates Program, an affiliate advertising program designed to provide a means for website owners to earn advertising fees by advertising and linking to amazon.com, audible.com, and any other website that may be affiliated with Amazon Service LLC Associates Program.