Sweet Starfire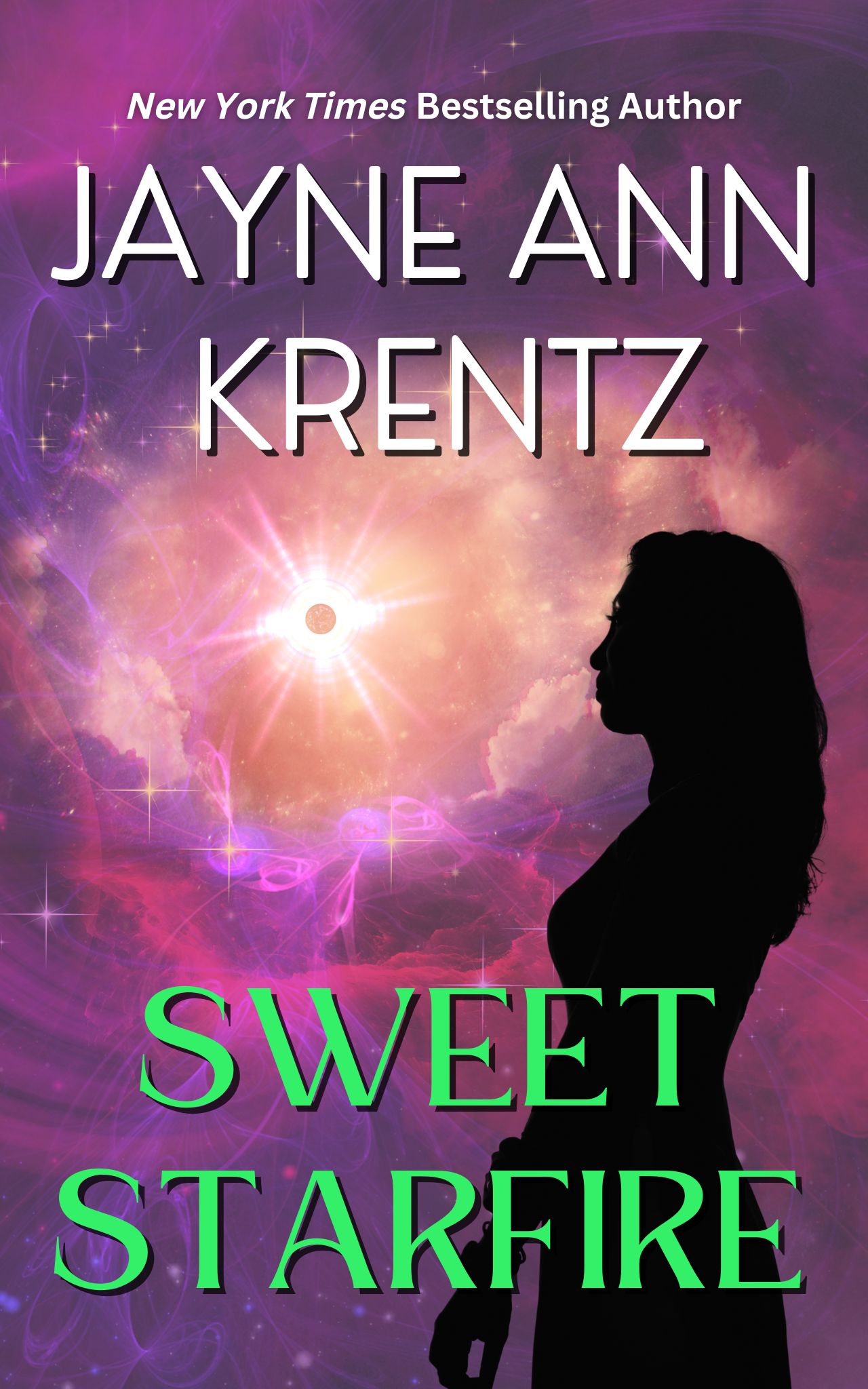 Lost Colony
Originally Published March 18, 1986
Recently published December 14, 2012
Paperback, e-Book
A Jayne Ann Krentz Classic
Telepathic skills define the Harmonic people and without the gift of telepathy, Cidra will remain an outsider forever. She must discover the secret that will allow her mind to commune with others.
Teague Severance is the ultimate delivery man…he will deliver anything if the price is right. Mysterious, tough and dangerously sexy, Teague is trouble in more ways than one but he has an honorable reputation for fulfilling a contract.
Cidra approaches Teague with a business proposition…transport her safely to the rough outback of the Stanza Nine system. With a ship designed for cargo, not passengers, Teague reluctantly agrees to the job. Certain it won't be a problem because Cidra isn't his type, he soon discovers that he is wrong. The passion that flares between them puts both of their lives in jeopardy.
Origially published March 1986 in mass market paperback by Popular Library and January 1994 in mass market paperback by Grand Central Publishing/Warner and December 2009 in eBook.
* This site contains affiliate links to products. We may receive a commission for purchases made through these links. Specifically, this site is a participant in the Amazon Services LLC Associates Program, an affiliate advertising program designed to provide a means for website owners to earn advertising fees by advertising and linking to amazon.com, audible.com, and any other website that may be affiliated with Amazon Service LLC Associates Program.