Serpent in Paradise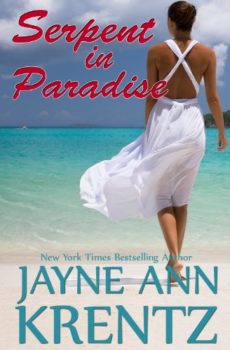 Silhouette Intimate Moments #9
Originally Published July 5, 1983
Recently published March 20, 2013
e-Book
A Jayne Ann Krentz Classic. First time in eBook.
A girl walks into a bar. When Amy Shannon enters The Serpent, a seedy island bar, she immediately catches the eye of Jase Lassiter. He knows she doesn't belong in his little hole in the wall, but he will do whatever it takes to keep her there.
Originally published August 1983 in Silhouette Intimate Moments #9, writing as Stephanie James.