Raven's Prey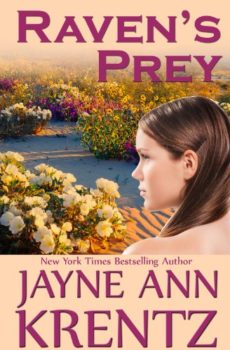 Silhouette Intimate Moments #21
Originally Published October 4, 1983
Recently published March 20, 2013
Paperback
A Jayne Ann Krentz Classic. First time in eBook.
On the wrong end of a bad business deal, Honor Knight tries to flee the U.S. and instead finds herself the victim of a kidnapping. Judd Raven has been hired by Honor's father and brother to bring her home. He's been warned that she's a pathological liar and Honor must convince him that the men who hired him are cold-hearted killers. Can she crack Judd's rock-hard exterior before it's too late?
Originally written in Silhouette Intimate Moments #21 in June 1983, writing as Stephanie James.