Secret Sisters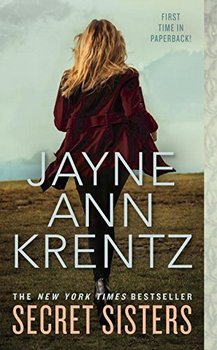 Originally Published December 8, 2015
Recently published November 29, 2016
Paperback
No one does romantic suspense better than Jayne Ann Krentz. Now, the New York Times bestselling author of Trust No One and River Road delivers a novel that twists and turns into a read that will leave you breathless.
Madeline and Daphne were once as close as sisters—until a secret tore them apart. Now, it might take them to their graves.
Nearly two decades after her childhood—and her friendship with Daphne—were destroyed in one traumatic night, a dying man's last words convey a warning to Madeline: the secrets she believed buried forever have been discovered.
Unable to trust anyone else, Madeline reaches out to Daphne and to the only man she can count on to help: Jack Rayner, a security expert with a profoundly intimate understanding of warped and dangerous minds. Along with his high-tech genius of a brother, the four of them will form an uneasy alliance
against a killer who will stop at nothing to hide the truth….
Originally published December 2015 in hardcover by Berkley.
* This site contains affiliate links to products. We may receive a commission for purchases made through these links. Specifically, this site is a participant in the Amazon Services LLC Associates Program, an affiliate advertising program designed to provide a means for website owners to earn advertising fees by advertising and linking to amazon.com, audible.com, and any other website that may be affiliated with Amazon Service LLC Associates Program.