Eye of the Beholder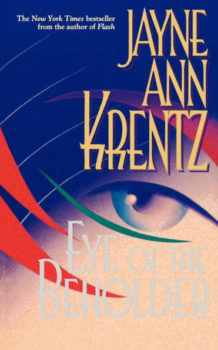 Originally Published May 1, 1999
Recently published December 1, 1999
After a career-stalling tangle with a fraudulent gallery owner, Art Deco expert Alexa Chambers is ready to get back in the game. But when she secretly consults on an exquisite collection for Arizona's luxurious Avalon Resorts, she doesn't know she will cross paths with enigmatic business titan J. L. Trask.
Years ago, Trask accused Alexa's stepfather of murder — and vowed he would get revenge. Now, their meeting is inevitable — and attraction immediate — as they trade sizzling sparks and snappy repartee. But when a killer emerges from the shadows, these sensual sparring partners team up to solve a deadly crime from the past. Following a trail of clues to a trendy but decidedly strange New Age spa, Trask and Alexa don't need a crystal ball to see that their survival — and their chances of bliss — will depend on a little help from a higher power: a true and trustworthy love.
* This site contains affiliate links to products. We may receive a commission for purchases made through these links. Specifically, this site is a participant in the Amazon Services LLC Associates Program, an affiliate advertising program designed to provide a means for website owners to earn advertising fees by advertising and linking to amazon.com, audible.com, and any other website that may be affiliated with Amazon Service LLC Associates Program.