Dangerous Magic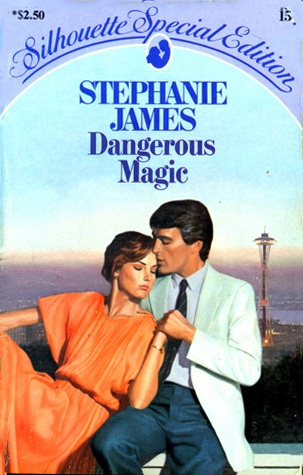 Silhouette Special Edition #15
Originally Published March 1, 1982
Recently published December 1, 2006
Jove Paperback
Out of Print
Sleeping her way to the top was not Elissa Sheldon's style…
Sure, she had skills and intelligence, but senior work colleague Wade Taggert was convinced that Elissa had slept with a married man to advance her career. Elissa was furious at Wade's assumptions and was very tempted to quit her job—but when he had the nerve to blackmail her into an affair of his own, the opportunity for revenge was too sweet to pass up.
The trap was set. She would manipulate him into falling in love with her, and when he was on his knees begging her to marry him…she would shoot him down for the dirty dog that he was. But what she didn't count on was falling in love herself…
* This site contains affiliate links to products. We may receive a commission for purchases made through these links. Specifically, this site is a participant in the Amazon Services LLC Associates Program, an affiliate advertising program designed to provide a means for website owners to earn advertising fees by advertising and linking to amazon.com, audible.com, and any other website that may be affiliated with Amazon Service LLC Associates Program.