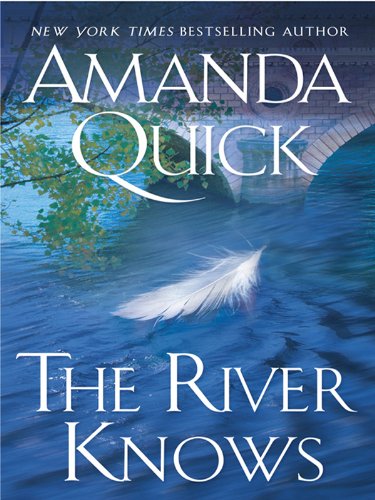 First published Apr, 2007
The River Knows
The first kiss occurred in a dimly lit hallway on the upper floor of Elwin Hastings's grand house. Louisa never saw it coming….
Of course, Anthony Stalbridge couldn't possibly have had romantic intentions. The kiss was an act of desperation meant to distract the armed guard from catching the pair in a place they did not belong. After all, Louisa Bryce, in her dull maroon gown and gold-rimmed spectacles, was no man's idea of an alluring female. The only thing the two interlopers have in common is a passionate interest in the private affairs of Mr. Hastings—a prominent member of Society whom they both suspect of hiding terrible secrets. Now, brought together by their ruse, Anthony and Louisa are united in their efforts to find the truth.
Each has a reason for the quest. Anthony's fiancée was said to have thrown herself into the Thames—but Anthony has his own suspicions. Louisa—whose own identity is shrouded in layers of mystery—is convinced that Hastings has a connection to a notorious brothel. When Anthony successfully cracks Hastings's hidden safe—and discovers incriminating evidence—it appears that both their instincts were correct.
Yet Hastings is hiding far more than jewels and ledger books. Bringing him to justice will be more perilous than they anticipate—and their partnership will be more heated than either one expects. For it is not only Anthony's curiosity that Louisa arouses, and the two share something else: a thrilling attraction to danger. . . .