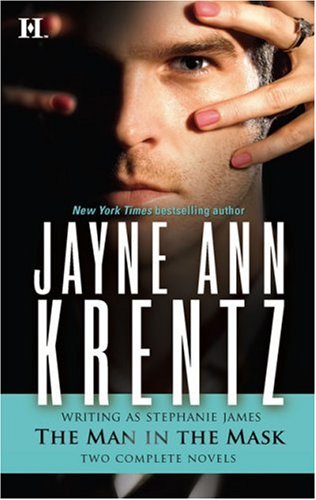 2-in-1 with Fabulous Beast and Night of the Magician
First published Nov, 2007
The Man in the Mask
Look in his eyes. He's hiding something…
Fabulous Beast (originally published in Silhouette Desire #127, 1984)
Shy daydreamer Tabitha Graham had a vivid imagination. When she rescued tourist Devin Coulter from a back-alley mugging, she imagined that she'd found a soul mate in the sweet, quiet man. But Dev was no tourist, that was no simple mugging and Tabby's perfect gentleman was in fact a ferocious, FABULOUS BEAST.
Night of the Magician (originally published in Silhouette Desire #145, July 1984)
If there was anything Ariana Warfield couldn't stand, it was a phony. Her beloved aunt Philomena was under the spell of a con artist, and she knew that only master illusionist Lucian Hawk could reveal this swindler's cheap deceptions. But on the NIGHT OF THE MAGICIAN, Ariana would learn to distinguish tricks from real magic.